Do you have teeth that are not properly aligned in your mouth? They may have some overlap. Your top teeth and bottom teeth may not match. It's best to schedule a consultation with a dental specialist at Lovett Dental Webster for orthodontics in these types of situations. Our orthodontic services are some of the most innovative and readily available. You'll love working with a caring orthodontist that's ready to help you see an improved smile.
At Lovett Dental Webster, we're committed to providing the best possible treatment options for our patients. We're proud to offer treatment for both adults and children, giving them the smile they deserve. Furthermore, with general, cosmetic, and specialty dentistry options, we can provide support for all your oral needs. To learn more about our services, please contact the team at Lovett Dental Webster today at 832-932-5584 or use our helpful online form.
Why Should You Invest in Orthodontics?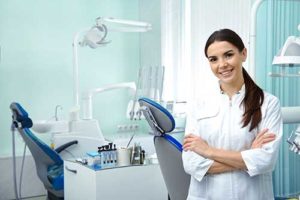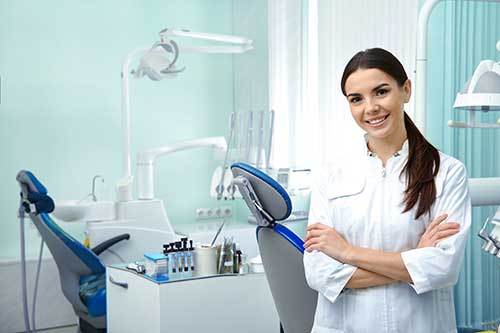 Whether you or your son or daughter need orthodontic services, it's important to see the value in them. When you meet with our orthodontist, you will learn more about what your alignment needs are and what can be done to improve them. Some of the key benefits of improving alignment include:
Better ability to speak with clarity
Chewing is improved
Your teeth remain healthy longer
An improved smile that can give you confidence
The sooner you receive this type of care, the better. We often recommend orthodontics to children who are young teens or slightly below this age based on their teeth growth patterns. However, we offer orthodontic services that can help adults, as well.
When Should You Get Orthodontic Services?
Orthodontics can help many people. The focus is on improving the alignment of the teeth and jaw to ensure a better bite. If you have gaps in your teeth or have teeth overlapping each other, we can help you with this. We can also help you if you have an overbite or an underbite in which your bottom and top teeth do not line up properly. You may also benefit from this if you have tooth crowding.
What Types of Orthodontic Services Are Right for You?
One of the steps we take when providing you with solutions is to have you come in to meet our orthodontist in our office. While you are receiving consultation and dental exams, we can then talk to you and show you examples of the various types of orthodontics we offer. We also teach you how they work and what you can expect based on your specific oral health needs. The good news is this can be a very successful process for many.
We offer a number of orthodontic services that may be right for you. Some of them include the use of metal braces and ceramic braces. These attach to the tooth structure and are tightened and adjusted over time to change the positioning of the tooth.
Clear tray aligners are another type of orthodontics we offer. These are a specially fitted tray that is positioned in your mouth to move your teeth over time. It is more comfortable and tends to work faster at aligning your teeth. You may also love that no one knows you're using orthodontics!
Getting Started with Your Orthodontist in Webster, Texas
We encourage you to schedule a consultation with your orthodontist, but we also want to ensure your oral health is ideal. For that reason, we may recommend additional services to help prepare you for the use of orthodontics. This may include services such as:
Improving your smile starts with your oral health. We can then work with you to give you the smile that you want.
Utilize a Dedicated and Innovative Team at Lovett Dental Webster
Orthodontics is one of the services we offer our clients at Lovett Dental Webster. However, we also offer treatments such as:
When you are ready to meet our team or find out which treatment is the best way to improve your smile, call to schedule an appointment with us at 832-932-5584, or contact us online.