Are you self-conscious about your smile? You're not alone. In the Hollywood star-studded society we enjoy, perfect teeth seem like the norm. Therefore, if you don't have that idyllic smile, you may avoid smiling. Fortunately, however, dental veneers are an affordable option you can choose to fix this problem. At Lovett Dental Webster, we offer dental veneers to our valued clients. Contact us today to learn more about our cosmetic dentistry. Learn to love your smile again! 
What are Dental Veneers?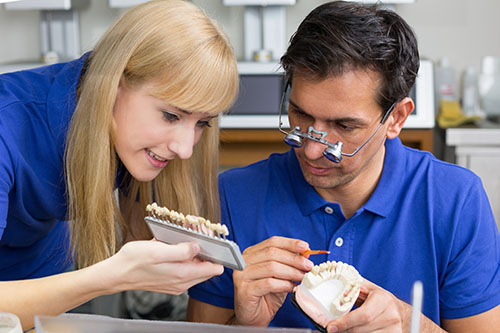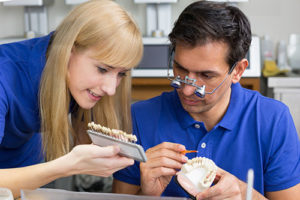 If this is the first time you have heard about veneers, you may be asking what veneers are? When you get dental veneers, you'll find that they are a thin, durable material that your dentist puts over your teeth. They improve the look of your teeth and provide more protection against bacteria staining substances, such as coffee or tea. They look natural and resist stains. Veneers are ideal for stained, worn, chipped, or misaligned teeth. They also cover gaps in your teeth. 
Who Should Consider Dental Veneer Services? 
The reasons people get veneers are varied. However, common causes include:
Correcting the look of irregular, uneven, or misaligned teeth

Hiding chipped, broken, or cracked teeth

Protecting worn-out tooth enamel

Whitening stained or discolored teeth if other methods haven't worked

Changing how the smile looks

Covering gaps between the teeth
Whenever you want to get veneers, your teeth will look better afterward. Porcelain veneers could be the answer to your self-consciousness about your smile. 
What is the Process for Getting Dental Veneers? 
You will probably have to go to your dentist three times. During the first time, you will talk to your dentist about the results you want to see. At this time, your dentist also examines your teeth to make sure veneers will work for you. Our team will also discuss what your process involves and the limitations. Furthermore, our dentist may take x-rays; they may also decide to make an impression of your mouth and teeth. 
During your second visit, your dentist will shape the surface of your teeth. It has to be about equal to the thickness of your veneers. Then they will make a model of the teeth and send it out to a dental laboratory for construction. In 2-4 weeks, your dentist will get your veneers back. 
When your dentist gets the veneers back, you will come in and start the process of placing the veneers on your teeth. If the fit is not exactly right, your dentist will take it off and trim it. Then, the dentist will clean, polish, and etch your teeth to allow for the bond. Then, your dentist will apply a bonding agent and place the veneers on your teeth. Once the bonding agent has hardened, your dentist will remove any extra bonding agent, make any final adjustments, and evaluate your bite. Once that's finished, you are free to go home and show off your new smile.  
Caring for Your Dental Veneers
When you get veneers, you treat them like you do your natural teeth. Brush them twice daily and see your dentist about every six months. There, your dentist will ensure that they're still looking incredible and in good condition. 
When you get dental veneers, your dentist will bond the veneer to your teeth. Once they are attached, they will nearly undetectable. Once your dentist applies the veneers, they will make sure that they have a secure application that will last about ten years. However, that timeframe can vary on how well you take care of your veneers. If you damage them, obviously they won't last as long.
 Contact Lovett Dental Webster Today
When you get dental veneers, you improve your smile within a few weeks. To learn more about dental veneer services, call Lovett Dental Webster at 832.909.1469, or contact us online today. Learn to love your smile again!