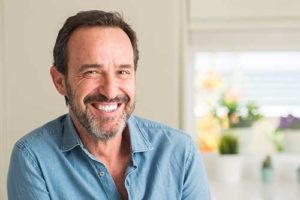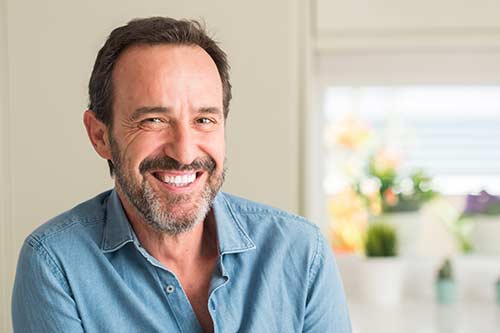 Through the preventative dentistry services at Lovett Dental Webster, you can keep your teeth healthy and beautiful. Find out more about the benefits of general care, preventative dental care, and the importance of developing great habits such as brushing and flossing at least twice a day. Remember, when you take good care of your teeth, you can have a bright smile for life. Call our Texas dentist's office today at 832-932-5584 to learn more about our preventative dentistry service.
What Is Preventive Dentistry?
Preventive dentistry includes anything that helps you maintain oral health. Combined with regular checkups and dental cleanings, you can develop good habits at home to keep your teeth in proper working order. When you take care of your teeth, there are many benefits to your health and appearance. Learn more about standard preventative dentistry services.
Examples of Preventative Dental Care
Examples of preventative dental care in Texas include diagnostic services and checkups such as the following:
Regular dental checkups
Oral evaluations and checkups
X-rays
Semi-annual teeth cleanings
Sealants to cover vulnerable areas on molars
Educational instruction on brushing and oral hygiene
Our dentists may also recommend resin restoration or medication to prevent cavities. We provide preventative pediatric and adult dentistry services.
Why Is Preventive Dentistry Important?
Many patients come to Lovett Dental Webster only when they experience pain or extreme damage to their teeth. Preventive dentistry can prevent pain and suffering associated with poor hygiene and lack of dental care. Find out how preventative dental care from our TX dentist's office prevents severe dental issues from developing by calling our team today at 832-932-5584.
Benefits of Preventative Dental Services
With preventative dental services, you can keep cavities, bad breath, and other oral health issues at bay. This treatment could save you a lot of money and expensive dental care once the problem becomes severe. Please speak with our dentists to learn how to choose a good toothbrush and schedule regular dental cleanings to prevent painful procedures such as root canals, bridges, and implants.
We Make Preventative Dentistry Easy
When you work with the experienced professionals at Lovett Dental Webster, you can easily maintain your annual appointments. We send reminders when it's time to come in for your two cleanings per year and annual dental checkup.
During your annual exam, we look for any signs of decay, gum disease, and cavities. Whenever possible, we complete the services in the same visit. If you need more than one visit, we will schedule appointments at your convenience. When you have your teeth cleaned, we remove hard tartar and plaque that leads to gum disease and cavities. Brushing alone cannot control tartar, which also forms below the gum line.
We can help you or your child understand the most effective way to brush your teeth. Take advantage of fluoride mouthwash that strengthens teeth and kills germs. We also recommend limiting sweet beverages and foods with too much sugar, which causes cavities.
Does Insurance Cover Preventive Dentistry?
Most major insurance covers preventative dentistry services. We recommend calling your insurance agency to find out what is included in your plan. To find out more about the types of insurance that we accept, contact our office today.
We accept most major carriers and offer several ways to pay for services, including financing, credit cards, and other options. If you have any questions about our general dentistry or specialist services, call or stop by the office.
Preventative Dentistry Services at Lovett Dental Webster
Preventative dentistry services can keep your teeth healthy for years to come. Let the licensed dental professionals at Lovett Dental Webster help you build great habits that impact your oral and general health in positive ways. To find out more about preventative dental care in Texas, contact us at 832-932-5584 today to schedule an appointment.